If you're looking for a wide mixture of mixed Martial Arts and self defense training, you'll find it at AmeriKick Martial Arts Academy in Haddon Heights, NJ. The AmeriKick System of Martial Arts combines traditional Kenpo Karate with modern day Kickboxing, Boxing, Judo, Brazilian Jiu-jitsu and Filipino Arnis.
Using our modernized approach you'll enjoy:
Practical Street Self Defense
Kickboxing training drills
Kenpo
A Kick-butt Cardio Workout
PLUS, modern philosophies, theories and styles!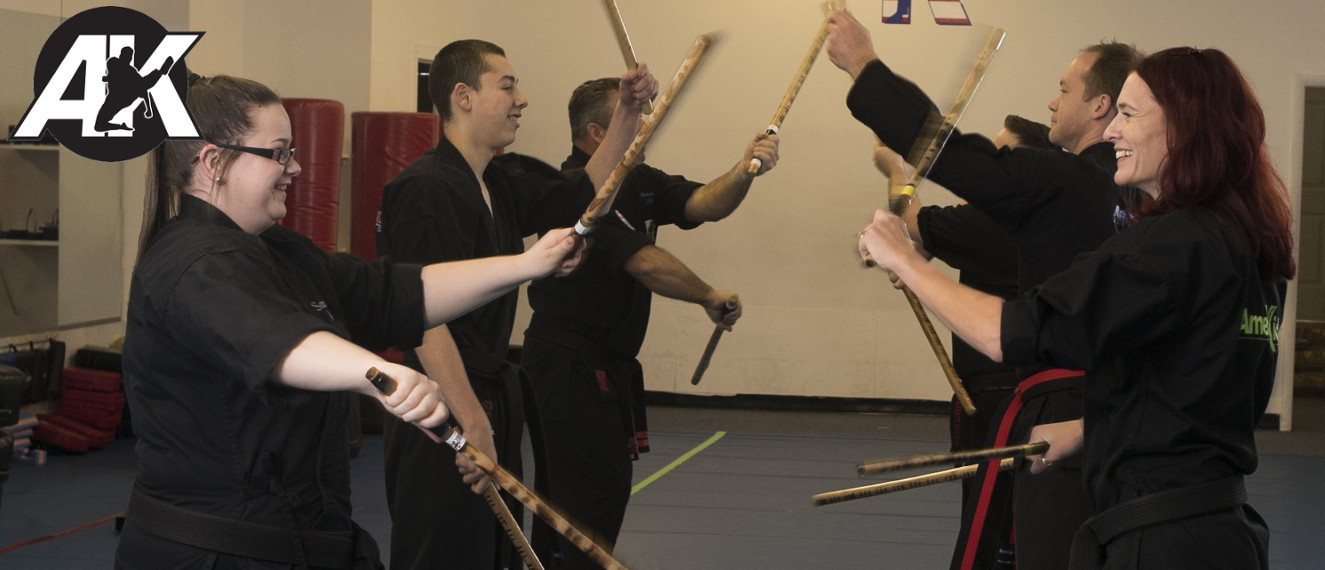 Whether you want to train for fitness or as a hobby, at AmeriKick you'll get a well-balanced self defense program that will take your to a whole new level, FAST!
Our Trainers are Expert Martial Artists!
Our knowledgeable and experienced instructors have been a standard for martial arts for more than 20 years. They know how to create motivational workouts that are upbeat, exciting and consistently challenging to your mind and body.
Best of all, classes provide you with a workout that will strengthen, tone and condition your body from head to toe.
So don't hesitate a moment longer!
To find out more about our Adult Martial Arts classes in Haddon Heights New Jersey, simply scroll up and fill in your contact details on the right hand side.